"SECUREpayment", Symbol of Security and Trust.
VeriTrans has a track record in serving a wide range of online merchants throughout Japan. With VeriTrans' trusted, high security payment system, consumers can pay for their online purchases safely and securely, whether paying with a credit card or at a convenience store.
The Value of SECUREpayment.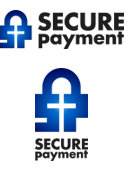 VeriTrans' payment service uses the state of the art security system that is certified by the lasted version of the
Payment Card Industry Data Security Standard (PCI DSS)
, an international security standard developed by the 5 major card brands for the handling of cardholder information, and other prevailing security standards including
ISO/IEC27001
.
All credit card and/or personal information submitted through our payment system when consumers make online purchases will be securely transmitted to the relevant card issuer or the convenience store of the purchaser's choice using sophisticated and prevailing encryption technologies in accordance with the PCI DSS and other security standards.
Consumers can enjoy safe shopping at any online store having the SECUREpayment mark thanks to the state of the art security system that VeriTrans' payment service offers.
Safe and Secure. VeriTrans Payment System.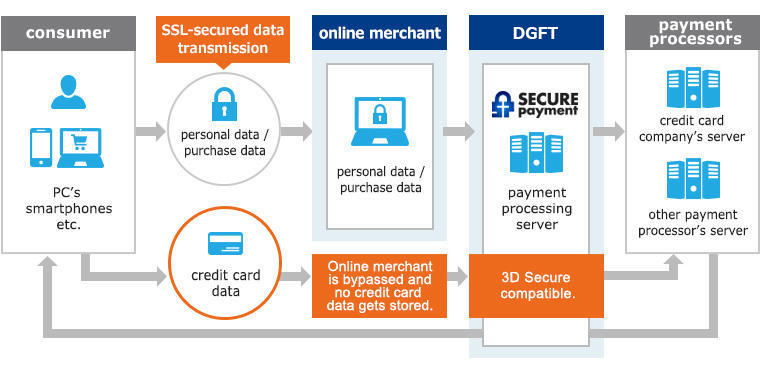 3D Secure is an authentication system that uses a combination of the credit card data (e.g. card number and expiration date) and a unique, personal pass code the cardholder has previously registered with the relevant credit card company as a verification process to avoid unauhorized or fradulent use by third parties.